To support charitable objects association and organisations as the trustees think fit. The trust provides assistance for local charities operating in Kintbury where the settlor lived and also national charities some of which were supported by the settlor in her lifetime.
The Miss Lawrence Trust
The Miss W E Lawrence 1973 Charitable Settlement, generally known as The Miss Lawrence Trust, is a grant giving charitable trust dating from 1973.

Kintbury resident Miss Winifred Lawrence established a Settlement for the benefit of "charitable objects, associations and organisations" and in accordance with her wishes the Trustees focus is to provide assistance to charities, organisations and individuals primarily in West Berkshire and the surrounding area, but who also fund nationwide.

The Trust:-
• Provides funds to finance educational grants to individuals of limited means resident in the village of Kintbury and the surrounding area.
• Provides grants to organisations providing recreational activities and social support, particularly, but not exclusively, regarding young people.
• Provides grants to a wide range of local and national registered charities.

The Trustees would normally consider supporting national charities with an annual income of less than £2m.
Recent News and Projects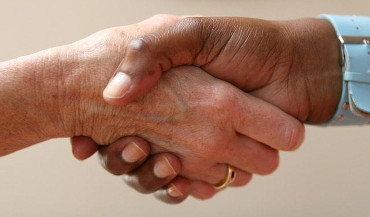 The Good Exchange
The Miss Lawrence Trust joins The Good Exchange as new funder. Press release here.
Trustees
Roger Henman, Jonathan Bastable and Julian Grahame Dickins
Contact Us
For all local enquiries, please contact us using the email address below.
Freeths Llp
Spires House
5700 John Smith Drive
Oxford Business Park South
OXFORD,OX4 2RW